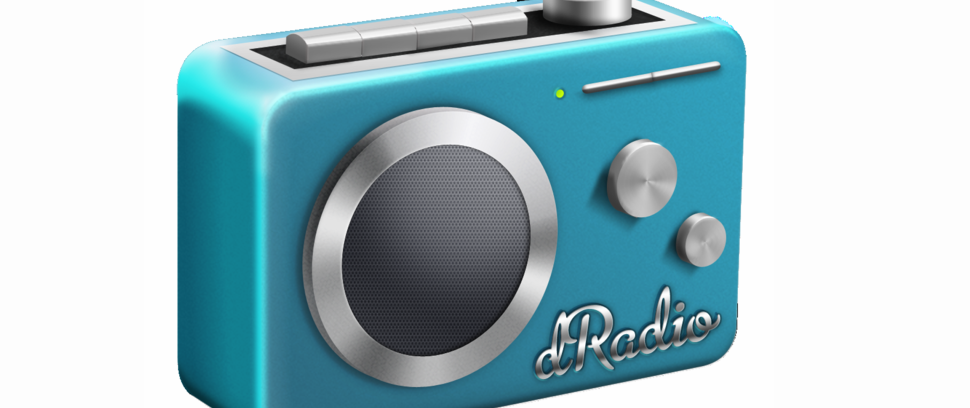 Using a quick turnaround airplay service? Let us help you verify those number for free
Published: October 5, 2015
An independent artist guide to spin churn and how to avoid it

Any self-released artist trying to get some radio attention knows a lot about the difficulties in securing airplay. If it's in the budget, many will also make use of a promoter, or a promotional service, and a distributor, to try to get their song heard by the right people.

A reliable distributor is one of the things that we recommend. Some of the most notable, TMCentury, Promo Only, DMDS, have strong, positive reputations in the industry, and are widely used by radio stations, promoters, and record labels to get their music out to a wider audience. If you are an indie, and you're "working" your release at radio, get it out on one of these services:

TMStudios/TMCentury
PromoOnly
PromoOnly Canada
Yangaroo/DMDS
Gorov Music Marketing
ASL Music Media And Promotion

Many will go one step further and hire a promotional company to handle directly contacting radio stations to secure airplay time. This is where the artist can run into a problem if they choose a less reliable, or outright dishonest, promoter.

There are many worthwhile promoters out there, from Gorov, to Pro Market, ASL, and others. But there are also promoters who claim to specialize in quick airplay schemes that promise artists rapid, heavy airplay, sometimes within 24 hours, for a fee. These type of promoters tend to rely on what we call spin churn to pump up the airplay numbers for their clients.

Specifically, spin churn refers to airplay from potentially dubious radio stations that may exist solely to falsify or inflate an artist's radio spin totals. Generally, these stations are run by the promotion company directly, or through a closely related affiliate.

Whatق│└s problematic about this arrangement is that these stations are set to automated playlisting, allowing several spins of a title per day, but they lack any sort of listener base. Meaning, your title will receive a huge amount of spins over the week, but no one is actually hearing it.

This looks great on an airplay report, but, since the larger legitimate charts, including RadioWave, Mediabase, and BDS, are ranked by both spin counts and audience totals, youق│└ll never appear in these publications. Worse, since these companies maintain their own reports, and are sometimes poor knockoffs of legitimate resources such as RadioWave, the artist is often left to wonder why they've seen no improvement in website visits or sales, given the amount of airplay they're receiving.

Often, these quick turnaround promotional companies will claim to track an outrageous number of stations, when, in fact, they're including lists of broadcasts that have been off the air for years. Even more unbelievable, their monitoring is really nothing more than unreliable screen scraping of directories from sources, such as TuneIn, which is notorious for not updating for long periods throughout the day. Others will choose to simply collect information manually, which leaves no avenue for airplay verification.

Both Mediabase and BDS use reliable sound clip technology to determine what's on the air, while RadioWave, which monitors internet based streams, connects directly to radio servers using a patent-protected electronic monitor to poll what's on the air. All of these methods are far more reliable than screen scraping. So, not only is an artist receiving spin churn reports, they're often extremely inacurate.

Determining when you're using a spin churn service
We've identified six ways to spot when a promoter or airplay service is relying on dishonest spin churn tactics:

1. Spin totals remain constant for a few weeks, sometimes as long as the duration of your campaign. Since these promoter-run stations are set to automate, the playlist changes very little from week-to-week.

2. Achieving a relatively high ranking on a chart affiliated with a promoter (sometimes this affiliation will not be disclosed), but not appearing on any of the legitimate national charts.

3. A low audience-to-spin ratio. Often, you'll notice that you're only averaging one or two listeners per performance. Since these promoter run stations are not professionally programmed, and will repeatedly spin their client's music to inflate their numbers, they don't build a sustainable listener base. The promoter may not provide an audience number, but RadioWave's Airplay Manager report can.

4. Your spins are occurring primarily on independent providers. Both platforms offer a free tier, which permits promoters and quick turnaround services to start multiple spin churn stations. To add more confusion, these stations will also share a name or call with a legitimate broadcast. The artist may be led to believe that they are receiving play on the legitimate broadcast after viewing their weekly or daily spin reports.

5. The company claims to service and report thousands of radio stations. RadioWave, Mediabase, and BDS hover around 2,000 monitored stations. The more stations that are on a monitored platform, the more astronomcal the cost to run both database storage and the necessary bandwidth to track them 24 hours per day.

6. Your track is ranking on "national" charts alongside major artists, as well as others independent artists. As an independent artist, without the backing of a major record label, it's nearly impossible to break onto a national chart.

Combating spin churn
If you suspect that you've been receiving spin churn plays, then you probably are. But here are a few ways you can verify and combat it:

1. Ask the promoter for e-mail addresses, phone numbers, and contact names for each of these stations. The supplied e-mail account should NOT be from free providers, such as GMAIL or Yahoo. For example, if you want to contact station XYZ Radio, the e-mail address supplied to you should indicate zyxradio.com. Legitimate radio stations DO NOT use free mailboxes.

2. Ask for the specific URL for the station ق│ô do not accept the station page on an independent platform such as the Shoutcast directory. Again, the URL should indicate the station itself, such as xyzradio.com.

3. Verify that your purchase included legitimate radio stations with a verifiable listener base, instead of just spin totals. If youق│└ve paid only for a high spin count, be aware that no one is hearing your record. If you've been promised listeners in addition to spins, you potentially have cause to charge back your purchase for a fraudulent or incorrect product description.

4. Consider sending your title to radio stations using only recognized distribution channels, such as TMCentury, Promo Only, DMDS, Gorov, ASL, etc.

5. If you believe that your promoter is participating in spin churn, contact us. We can verify stations for you when you supply the spin report. We'll be happy to verify your numbers on one song for free. Why? Because it's a black eye on our industry, and it cheats independent artists out of hard-earned cash. Contact us at admin@radiowavemonitor.com to start.

If you've been the victim of a spin churn scheme, let us know. We'll keep up on potential spin burn services and inform artists when we spot them.


ADVERTISEMENT
TWITTER
SHARE